DJ For Hire Near Raleigh, Durham, Wake Forest, Knightdale, Garner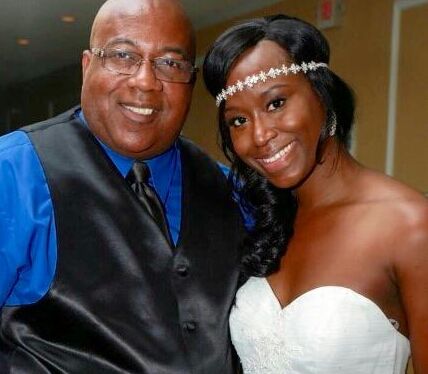 If you need to hire a DJ for your party, make sure you get Professional DJ Services based in Raleigh-Durham, NC area. DJ Travis Gales is one of the best with one of the most loyal followings in the area. DJ Travis Gales plays the best of any type of fun dance music. He has a fun personality to keep our guests entertained and dancing throughout the night. He's available now call 919-218-9751 
Not many affordable DJs in the Raleigh - Durham area can play a variety of dance music in all genres for all ages. You can always find a cheap DJ near your area but most times you get what you pay for. Before you hire a DJ based on price, make sure you contact Travis to compare what you get in value.
Call today and find out how much it cost for 4 hours. Booking a DJ for a birthday or finding a local DJ for a wedding can be daunting, but you can make the easy choice of contacting DJ Travis Gales for your DJ entertainment needs.
DJ for Hire Raleigh, Durham, Chapel Hill, Wake Forest, Apex, Cary, Lake Gaston, Norlina, Creedmoor, Roseville, Knightdale, Oxford, Henderson, Burlington, Greensboro, Pinehurst
 One of the top Professional DJ services near Raleigh, Durham, Apex, Cary, Wake Forest, Garner, Clayton, Chapel Hill, Morrisville, Oxford, and all surrounding parts of the North Carolina area.  
 If you are looking for a good affordable DJ in Raleigh-Durham NC with a lot of experience in playing music to all groups of people, then I should be your first choice in choosing a wedding DJ service.  I'm one of the best wedding DJs in the area! 
Sure, you can go with a wedding company with a roster of DJs on staff.  But trust me... ALL DJs ARE NOT ALIKE. I will work with you throughout the planning process to make sure that the music selection is just right for the ceremony, cocktail hour, and reception. I have great sound, wireless mics, up lighting, a TV monitor, and plenty of music. 
So let's get going!  Call me now and let's take care of the DJ now so you can move on to other plans for your wedding day. 
You can reach me anytime at 919-218-9751 for a quote. I am waiting right now to hear from you. 

Click to hear samples of my Wedding Day Mixes